Andjoy
The following is a brand identity research for an upcoming digital agency in Lausanne. Unfortunately the project was cancelled during the process and I haven't got the time to get all my ideas of the ground.
The brand personality guidelines we established were: joyful but not childish, relax but not messy, casual but serious, digital but human.
I took inspiration from identities like Panda Network, Colorplan Papers, Hey Studio, Toca Boca, Syrup Sounds and Formfunk.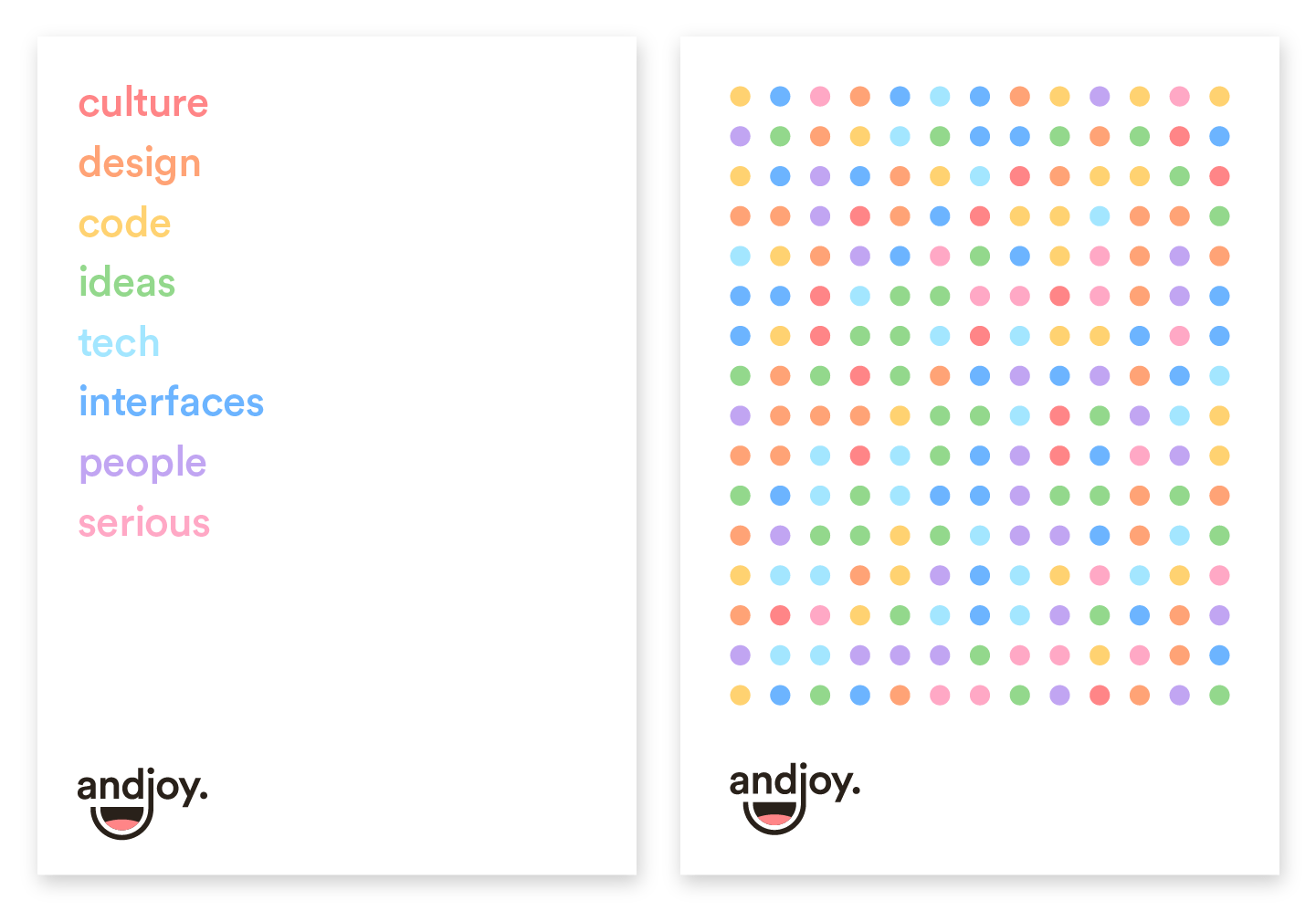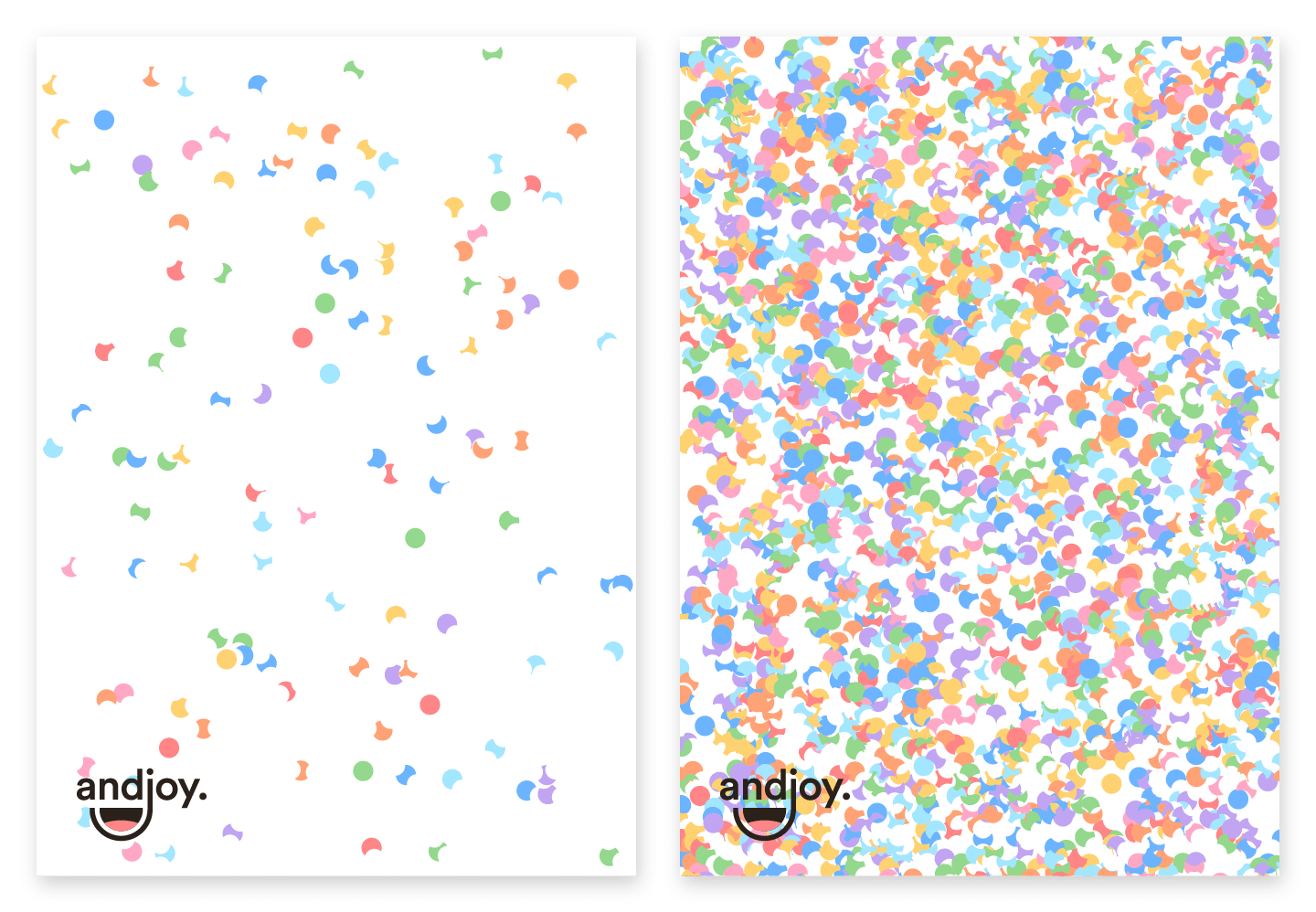 © 2015 Bread & Butter — All Rights Reserved